SF-1 sponge milling machine
While one sponge is being milled, the next one can already be placed onto an attachment unit on the sponge receptions.
Changing of sponge contour and shape by different templates and milling devices
Capacity of up tp 600 sponges per hour
High flexibility with little and medium piece numbers
Sponges in lenths of 85 - 200 mm and widths of 85 - 200 mm and a height of 40 - 80 mm are possible
Key Facts
Application
Houshould industry, Sponge milling
Material
PU soft foam
Cutting Tool
Milling head
Technical Data
Standard
Options
Aluminium milling device with/without distance discs
Distance discs for aluminium or steel milling device up to a thickness of 15 mm
Extraction unit with a performance of 1 800 m³/h
Steel milling device with/without distance discs
Steel milling cutters
Steel milling cutters with and without distance plates
Allow for longer operation lives
About us
The Albrecht Bäumer GmbH & Co. KG has been a leading manufacturer of machines and equipment for the foam industry for 70 years. The company focus is on special machinery and equipment. In this area, we have grown as a medium-sized company from pioneer to world leader.
Our locations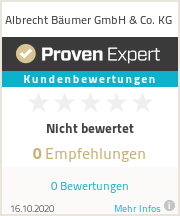 Memberships in associations and institutions