MDK-2 edge rounding machine
By means of a flexible knife guide it is possible to vary cutting heights steplessly from 70 mm (radius 35 mm) to 200 mm (radius 100 mm): By this, the machine is very flexible in use.
A motor-driven grinding unit ensures a high-precision grinding of the knife and thus improves the productivity and the cutting result
By utilising customised special knife guidings it is possible to cut special profiles.
Due to the compact design and the simple control system the machine can be installed and commissioned by oneself
A removable driven transport belt after the knife guiding improves the transport of the material to be cut through the knife and ensures a constant cutting quality (Option)
Key Facts
Application
Mattress and furniture industry, technical articlesEdging/rounding
Material
PUR soft foam, leight-weight rebond foam, latex, PE, PP
Cutting Tool
Precision-ground circulating ground knife 24 x 0.2 mm
Technical Data
Standard
Automatic, finely dosed lubrication of the band knife
Driven loading conveyor for an optimal transport of the material to be cut, cutting speed 3-20 m/min
Motor-driven grinding unit
Options
Attachment table for a better gliding of the material during the rounding process (recommended with profiled and extremely soft material, e. g. latex)
Special shapes of knife guides (customer demand) for cutting of smaller heights and radii
About us
The Albrecht Bäumer GmbH & Co. KG has been a leading manufacturer of machines and equipment for the foam industry for 70 years. The company focus is on special machinery and equipment. In this area, we have grown as a medium-sized company from pioneer to world leader.
Our locations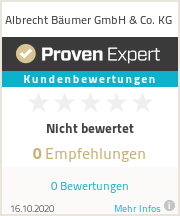 Memberships in associations and institutions