BSL-200 horizontal cutting machine
The ideal entry-level model of sound construction with ragged cutting unit.
Semi-automatic machine for the converting of materials with leight to medium densities
No swivelling cutting unit (in contrast to all other machines of the BSL series)
However, achievement of excellent cutting results and precise sheet thicknesses by the manual adjustment of the knife binding between -1 and +5 degrees
Easy loading and unloading of the pieces to be cut thanks to the machine being equipped with a belt system
Key Facts
Application
Furniture and mattress industry, automotive industry, technical articles, filter industryHorizontal cutting
Material
PUR foam and PUR rebond foam, visco foams, Basotect ®, latex, reticulated foams
Cutting Tool
The endless band knife of 30 mm, which runs over 4 wheels, is stabilized by an upper and lower binding
Technical Data
Standard

Options
Block Width

2 200 mm
Block Height

1 300 mm
Block Length

3 050 mm
Standard
Cutting angle adjustment by manual pivoting of the knife binding from -1 to +5
Grinding unit
B-Con
Vacuum unit
Options
Central holder for the binding
Cooling unit
Grinding dust extraction unit
Binding holder
Manually movable centre support for stabilizing the binding during the cutting of high densities and densities such as PUR foam and visco foam
Grinding dust
For extracting the grinding dust during the grinding process
About us
The Albrecht Bäumer GmbH & Co. KG has been a leading manufacturer of machines and equipment for the foam industry for 70 years. The company focus is on special machinery and equipment. In this area, we have grown as a medium-sized company from pioneer to world leader.
Our locations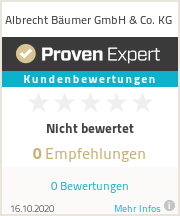 Memberships in associations and institutions